CONSUMER AND BUSINESS BANKRUPTCY SERVICES
We handle all types of Bankruptcy cases, including Chapter 7, 13 and 11. These Chapters are explained in greater detail via our specific links below to Online Video-Tutorials and the U.S. Bankruptcy Court website:
Vehicle Ownership & Bankruptcy
(YOU CAN KEEP OR BUY A CAR)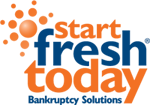 Flat Filing Fees & Costs
CHAPTER 7 Liquidations
(All Fees & Costs Paid Before Filing)
$2,000 Single
$2,500 Married Filing Jointly
CHAPTER 13 Plans
(50% of Fees & Costs Paid Before Filing)
$4,078 Single
$4,098 Married Filing Jointly
* ALL FEES SUBJECT TO NEGOTIATION
BASED UPON INDIVIDUAL CIRCUMSTANCES.
Contact us with your information and we can immediately let you know whether you qualify to file Chapter 7 or Chapter 13 Relief. Your information will be reviewed directly by bankruptcy attorneys who will assess your case and let you know whether or not you qualify to file. All information submitted is confidential and is fully protected by the attorney-client privilege.
[widgets_on_pages]